Description
GoPatch Nausea and Motion Sickness
Say "goodbye" to car, air, and sea sickness and "hello" to limitless adventures with family and friends
GoPatch Motion Sickness Patch is the drug free homeopathic solution to naturally relieve symptoms of nausea and dizziness associated with or aggravated by motion. * Whether you suffer from seasickness, airsickness or carsickness, GoPatch helps to relieve them fast. Our all natural remedy is safe for all ages, including children.
Best of all, GoPatch is perfectly safe to use while taking other medications. In addition to providing fast relief for motion sickness, it can be used to relieve medication induced nausea as well as nausea from chemotherapy.
GoPatch can be used for a variety of conditions such as vertigo, anxiety as well as general nausea.
Additionally, GoPatch is so safe it even helps relieve motion sickness in dogs!
Made in the USA and Registered with the FDA
GoPatch is made in the USA in an OTC licensed facility, and is registered with the FDA. You can feel safe and confident when you use our product.
Our ingredients are a proprietary blend of mineral and plant based substances. When applied over the navel, a common acupuncture point, it starts to work in under 15 minutes. Apply GoPatch and stop feeling nauseous fast!
When do I Apply GoPatch?
For the best results apply GoPatch just before engaging in activities which produce motion sickness. GoPatch can also be used after motion sickness has already started and will relieve your symptoms fast.
Simply place this discreet, round patch over your navel to stimulate your body's natural healing response to relieve symptoms. When removing GoPatch, we recommend doing so in the shower. Just peel it back onto itself, as opposed to ripping it off.
"
This patch is so easy to use and there are no scary drug interactions or side effects. I felt no anxiety about using it on my young son. And the amazing thing is it last for hours….no motion sickness or nausea so we are able to enjoy our vacations and travels without hesitation. We will never go back to the pills or bracelets. GoPatch is now our go too for motion sickness or nausea!!!
– Vicki
Find out for yourself why hundreds of people around the world are raving about this drug free homeopathic remedy to nausea.
Try GoPatch today with our worry free money back guarantee. You'll see why many women have given 5 star reviews about this product.
Lightweight, discreet and easy to use – GoPatch is for you!
Uses:
Nausea and dizziness associated with motion: carsickness, airsickness, and seasickness
Hangovers
Vertigo
Nausea from chemotherapy, anxiety, over eating, or other medication induced nausea
Provides relief for car sick pets too!
GoPatch can be used even after symptoms have started for fast acting relief.
GoPatch is:
Drug Free
Side Effect Free
Kid Safe
Waterproof
Latex Free
Discreet
Easy to carry and use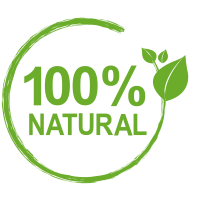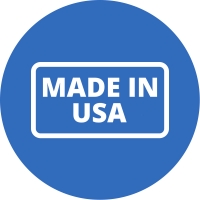 * These statements have not been evaluated by the FDA
Homeopathic remedies are OTC pharmaceutical drugs and manufactured in OTC licensed facility.
GoPatch products are registered with the FDA and have an NDC code.
Relief from Digestive Disorders
If you experience digestive imbalances, be it irritable bowel disorder, frequent diarrhea or digestive cramping, GoPatch will be a natural alternative that brings you drug free relief. Our patch is discreet and works gently to help ease your symptoms.
"Unbelievable life saver for post holiday party overindulgence. … Where were you when I was in college GoPatch!                          – J.R. Steel
GoPatch is the Best Relief for Hangovers
Do you suffer from Hangovers? Well no more – GoPatch relieves hangovers. The phrase "Best cure for hangovers" is certainly one of the most searched phrases on the internet, especially on the weekends. Search no more – not only does GoPatch relieve nausea associated with motion sickness, it also is a fast and effective way to treat hangovers.
Just apply GoPatch before going to bed to relieve that queasy sensation on waking. The hangover relief GoPatch provides is most effective when applied before going to bed.
Do you have a cruise booked in your future?
You'll find that GoPatch is the best relief for seasickness around! Many of the suggested and most popular medications for seasickness leave you drowsy and not able to enjoy your vacation.
Make sure to pack GoPatch before going on a cruise. They are lightweight, discreet and easy to pack.
Does GoPatch really work on Dogs?
While GoPatch was originally developed for humans, we have found out that it really does work on dogs that get motion sickness. Dog owners tried it and found it was successful. They just put the patch on their pets belly before leaving. Best of all, now dog owners can take their buddies with them on their outings in the car or on a boat.
Amazingly, the pets seem to know that it helps them, and they don't lick the patch or try to remove it. Just make sure that if your dog has long hair to trim the area before putting the patch on, you want to make sure that it touches the skin to be effective.
"
I was so excited to find out GoPatch worked on dogs, Red is now able to travel without sickness or side effects. A trip to the ranch is now enjoyable for my two legged and four legged friends! Happy Guests, Happy Dog, Happy Customer! Thank you GoPatch!
– Carl Wood & Baby Red the Hounddog
What are the symptoms of motion sickness?
The most common symptoms of motion sickness are nausea and vomiting, headaches, cold sweats and dizziness. These can certainly ruin any travel that you may have planned, such as a trip via a plane or a cruise ship. If you're susceptible to motion sickness, then you are even more likely to suffer air sickness and sea sickness.
There are many old wives tales of all natural remedies, such as ginger, peppermint aromatherapy, as well as acupuncture and controlled breathing. But do these work? For some people possibly. But for most that suffer from these ailments they want a quick solution, either before sickness starts or relief from the symptoms after they've started.
The best way to avoid the symptoms of motion, air or sea sickness before they start is by applying a GoPatch patch an hour before the activity. If you forget to apply the patch beforehand and start to feel nauseous, just apply. Within 15 minutes you'll start to feel better.
What relieves motion sickness fast?
Unlike over the counter and prescription medications on the market, GoPatch relieves motion sickness fast. It is the only drug free and side effect free formula on the market today. You won't feel drowsy or have dry mouth while the patch is being used, so you can enjoy whatever you're doing.
How do motion sickness patches work?
GoPatch is a transdermal patch (a patch you put on your skin). Our proprietary blend of all natural ingredients is absorbed through the skin and into the blood vessels and then into the bloodstream.
The patch is best placed over the navel where our all natural ingredients can permeate your skin and start to work fast.
Are there any side effects?
There are no known side effects when you take GoPatch. We use only all natural homeopathic ingredients so you can feel safe using our product. Our product is the best all natural, over the counter relief for motion sickness, seasickness and airsickness on the market today.
Is GoPatch a "miracle drug"?
No, GoPatch is not a "miracle drug", in fact it's not made with drugs at all. It's a patented formula of homeopathic ingredients that helps to heal your body without harsh medications and no side effects. It stops you from feeling nauseous fast, whether from motion sickness or hangovers.
Lightweight, discreet and easy to use – GoPatch Nausea and Motion Sickness is for you!