What causes a period to be painful?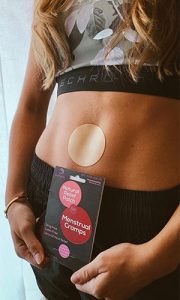 Pain during your menstrual cycle is usually caused by an excess of prostaglandin in your body, a hormone-like compound that is released from the uterus and triggers the contracting and relaxing that helps the lining to shed. Prostaglandin is a necessary part of your cycle, it's believed that too much of this chemical causes a period to be painful.
Menstrual cramps can start a day or two before your period and can last for a few days during your cycle. While many women have barely any symptoms, others can feel some kind of throbbing and cramping in their lower abdomen, and for some the pain can disrupt their lives on a monthly basis.
GoPatch for Period Pain
GoPatch Menstrual Cramps patch provides 100% natural ingredients to lessen period pain. This topical patch is made from all natural homeopathic ingredients that eases cramping, nausea, as well as the PMS symptoms that your period causes.
Who gets Menstrual Cramps?
Menstrual cramps are more common in younger women, but as we all know the pain can come and go throughout the years. Cramping pain can occur in the lower abdomen, back or even your thighs.
Nausea is also a common occurrence during your period caused by the hormonal and chemical changes that are happening in your body.
Are there any home remedies for painful periods?
There are a lot of suggestions out there on what to do or take to relieve your period cramps.
Drink more water
Drink herbal teas
Eat certain foods such as salmon, bananas, cheese, and eggs
Avoid foods high in sugar
Exercise
Apply heat
Take OTC medicines
While all of these are wonderful recommendations for every day of your life, we know that sometimes they're hard to follow. In the meantime you've got GoPatch to help you through.
Are there any Over-the-Counter Medicines for Period Cramps?
There are several over-the-counter medicines for period cramps, and most of them have noted side effects.
Taking nonprescription pain relivers, such as acetaminophen, ibuprofen, and naproxen, have the potential to damage your liver if taken too frequently or with alcohol.
Other pain relievers made for period pain can also have side effects, such as dizziness, drowsiness, nausea, heartburn, to name a few examples.
Wouldn't it be easier and safer to put on a topical patch that is made from all natural ingredients and soothe your discomfort almost immediately?
GoPatch Motion Sickness patch is Made in the USA
GoPatch Menstrual Cramps patch is 100% Made in the USA.  It's also listed with the FDA so you can feel confident that it's safe to use. Our product is made in an OTC licensed facility, which means that it's made with the same standards as prescription drugs and meets the labeling requirements of the FDA.
You can be sure that when you use GoPatch Menstrual Cramps patch that it's safe to use.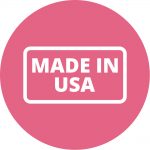 The #1 Period Pain Patch
GoPatch Menstrual Cramp patch is the #1 period pain patch on the market today. It has a proprietary blend of active homeopathic ingredients that eases your pain from cramps, nausea, and PMS symptoms.
The GoPatch Menstrual Cramp patch is side effect free and safe for adults as well as teens.
The patch is discreet and can fit in a pocket. It's latex free as well as water resistant.
Made by a woman for the pain experienced by women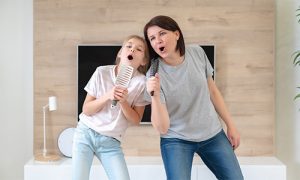 The GoPatch Menstrual Cramps patch is the first thing women all over the world reach for during that time of the month.
So uncramp your body and live your best life!
Try it for yourself! If you are not completely satisfied we guarantee your money back.
Where Can I Buy GoPatch?
GoPatch Motion Sickness patch is available over the counter at these stores. You can also buy GoPatch online here or on Amazon.
I own a retail store, Can I Sell GoPatch products?
GoPatch is open to new retailers and distributors. If you own or manage a store or run a spa or medical practice, please contact us at WeCare@TheGoPatch.com.