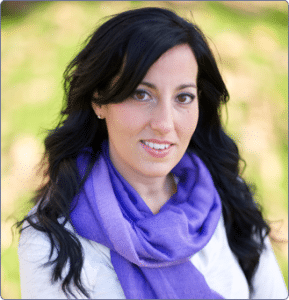 Nicole Burdock, Founder
has spent her career in the healing arts. She began developing the formulations for the GoPatch products in 2007, and incorporated the company in 2013. She holds a B.S. in Biobehavioral Health from Penn State and earned a Masters Degree in Asian Medicine from Emperor's College of Traditional Oriental Medicine. Nicole has also studied at The National College of Naturopathic Medicine and completed advanced studies in Ayurvedic Medicine, while studying abroad in India.
In 2012 Nicole opened her own Integrative Health & Wellness Clinic, The Center of Joy, in Oakland, California. While running her private practice she was able to gain deeper insight into the natural compounds that work most effectively through application of a patch delivery system.
A portion of the profits from GoPatch are donated to The AIM Center
Established in 1989, the AIM Center is a non-profit, 501(c)3 organization operating the only Clubhouse Model Program accredited by Clubhouse International in the state of Tennessee. We define recovery as the successful management of a mental illness. The AIM Center provides education, employment, housing, socialization, and wellness opportunities for adults living with serious mental illness.
The AIM Center empowers our members, to rediscover their strengths and abilities, to know they are valuable, and to know that they can contribute to their communities and to society. We take pride in uplifting our members making sure they know they are wanted, needed, and accepted. Working side by side with them every step of the way on their journey to recovery.
Mental illness still carries a stigma even though it is very common. Mental Illness has no boundaries or limitations on whom it impacts, it affects all ages, races, sex, and economic statuses. One in five American adults experiences a mental health issue. Mental illness is often invisible yet determines how an individual handles stress, interpersonal relationships, and decision-making.
Donations allow our Clubhouse to offer new and innovative programs for members to reach a level of recovery they never thought possible. Please support the AIM Center with a financial contribution, making a positive impact in the lives of our members. Many of our members have experienced unfair treatment outside of our Clubhouse. Imagine how it feels to be treated with kindness, dignity, and respect just for being you! Well, that is exactly the type of treatment that is received inside the AIM Center! Thank you for supporting our mission, believing in our members, and wanting to see them become the BEST versions of themselves.