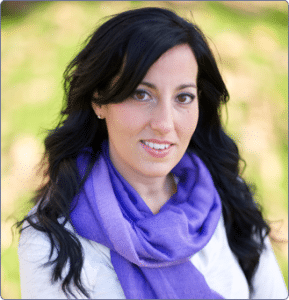 Nicole Burdock, Founder
has spent her career in the healing arts. She began developing the formulations for the GoPatch products in 2007, and incorporated the company in 2013. She holds a B.S. in Biobehavioral Health from Penn State and earned a Masters Degree in Asian Medicine from Emperor's College of Traditional Oriental Medicine. Nicole has also studied at The National College of Naturopathic Medicine and completed advanced studies in Ayurvedic Medicine, while studying abroad in India.
In 2012 Nicole opened her own Integrative Health & Wellness Clinic, The Center of Joy, in Oakland, California. While running her private practice she was able to gain deeper insight into the natural compounds that work most effectively through application of a patch delivery system.
A portion of the profits from GoPatch are donated to The Climate Mobilization Project
The Climate Mobilization Project is a 501(c)(3) charitable organization dedicated to growing a movement of people calling for a truth-based response to climate change that matches the scope, scale, and speed of the emergency.
Their work is having a major impact on U.S. and international climate action strategy.
I believe in them because they have a holistic view of both the personal and planetary challenges we must overcome in order to restore a safe climate and a thriving biosphere.