Description
GoPatch Pets Motion Sickness + Tummy
Say "goodbye" to car, air, and sea sickness and "hello" to limitless adventures with your best friend
GoPatch Pets Motion Sickness + Tummy is a homeopathic solution to naturally ease symptoms of nausea and anxiety in pets.  Whether the motion sickness is from cars, boats or planes, GoPatch helps to lessen your pets symptoms fast.
Made in the USA and Registered with the FDA
GoPatch Pets Motion Sickness + Tummy is made in an OTC licensed facility in the USA, and is registered with the FDA. You can feel safe and confident using our products on your puppies, kittens, dogs and cats.
Our proprietary blend of ingredients are mineral and plant based. When applied on the belly of your pet, he or she will feel calm within minutes.
When do I Apply GoPatch?
For the best results apply GoPatch for Pets just before they engage in activities which produce motion sickness. GoPatch can also be used after motion sickness has already started and will soothe your symptoms fast.
When removing GoPatch, we recommend using a wet cloth to gently remove the patch. Just peel it back onto itself, as opposed to ripping it off.
Try GoPatch today with our worry free money back guarantee. You'll see why many people have given 5 star reviews about this product.
Lightweight, discreet and easy to use – GoPatch for Nausea and Motion Sickness for Pets is right for your friend!
Uses:
Vomiting and/or diarrhea when traveling
Whining, shaking and uneasiness
Excessive drooling or yawning
GoPatch can be used even after symptoms have started for fast acting support.
GoPatch is:
Side Effect Free
Water Resistant
Latex Free
Easy to carry and use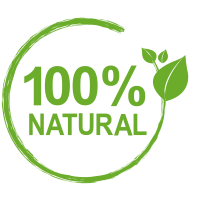 * These statements have not been evaluated by the FDA
Homeopathic remedies are OTC pharmaceutical drugs and manufactured in OTC licensed facility.
GoPatch products are registered with the FDA and have an NDC code.
Does GoPatch really work on Dogs?
While GoPatch was originally developed for humans, we have found out that it really does work on dogs that get motion sickness. Dog owners tried it and found it was successful. They just put the patch on their pets belly before leaving. Best of all, now dog owners can take their buddies with them on their outings in the car or on a boat.
Amazingly, the pets seem to know that it helps them, and they don't lick the patch or try to remove it. Just make sure that if your dog has long hair to trim the area before putting the patch on, you want to make sure that it touches the skin to be effective.
"
I was so excited to find out GoPatch worked on dogs, Red is now able to travel without sickness or side effects. A trip to the ranch is now enjoyable for my two legged and four legged friends! Happy Guests, Happy Dog, Happy Customer! Thank you GoPatch!
– Carl Wood & Baby Red the Hounddog
What are the symptoms of motion sickness in pets?
The most common symptoms of motion sickness are vomiting, diarrhea, and excessive drooling. In fact, your dog may whine, shake or display signs of uneasiness before getting into your car. These can certainly ruin any travel that you may have planned, such as a trip to the doggy park.
There are many suggestions of medications for dogs that suffer from motion sickness, such as Dramamine or Bonine.  But do these work? For some pets possibly, but the side effects are most commonly dizziness and disorientation. Your pet can't tell you when he or she doesn't feel well.
The best way to avoid the symptoms of motion, air or sea sickness before they start is by applying a GoPatch Pets Motion Sickness + Tummy an hour before the activity. If you forget to apply the patch beforehand and your pet starts to feel nauseous, just apply. Within 15 minutes your best friend will start to feel better.
What lessens motion sickness in pets fast?
Unlike prescription medications or over the counter on the market, GoPatch lessens motion sickness in pets fast. It is the only all natural and side effect free formula on the market today.
How do motion sickness patches work?
GoPatch is an OTC topical patch (a patch you put on your skin). Our proprietary blend of all natural ingredients is absorbed through the skin and into the blood vessels and then into the bloodstream.
Lightweight, discreet and easy to use – use GoPatch Pets Motion Sickness + Tummy!