Description
Un-cramp your style with no side effects and get back to living your life
GoPatch offers a fast-acting topical patch that provides natural ease from menstrual cramps. * These all natural homeopathic patches lessen PMS symptoms as well as pain and discomfort in the abdomen. Now you can be pain free all month long with GoPatch.
Unlike other over-the-counter drugs on the market, GoPatch is all natural. There are no side effects when you use GoPatch. The ingredients we use are a proprietary blend of plant and mineral based substances. Our patches are safe to use even while taking other medications.
Made in the USA and Registered with the FDA
GoPatch for Menstrual Cramps are made in the USA in an OTC licensed facility, and are registered with the FDA. Our formula is patented with the US patent office. You can feel safe and confident when you use our product.
GoPatch is a discreet and natural way to get ease from period cramps and discomfort
How and When do I Apply GoPatch?
To apply GoPatch, just peel off the white backing and smooth over the navel. Wear for up to 12 hours while you are experiencing menstrual pain. For best results, apply GoPatch as soon as you sense menstrual discomfort. GoPatch can also be applied after discomfort has begun for fast acting calm.
Try GoPatch today with our worry free money back guarantee. You'll see why many women have given 5 star reviews about this product.
Uses:
Symptoms related to period cramps
PMS symptoms
Menstrual discomfort
For best results, apply GoPatch immediately when you sense menstrual discomfort or before if you know your cramps will start within the hour. GoPatch can also be applied after menstrual discomfort has begun for fast acting ease.
* These statements have not been evaluated by the FDA
GoPatch is:
Side Effect Free
Safe for Teens
Discreet
Safe to use while taking other medications
Water Resistant
Latex Free
Easy to Carry and Use
* These statements have not been evaluated by the FDA
Homeopathic remedies are OTC pharmaceutical drugs and manufactured in OTC licensed facility.
GoPatch products are registered with the FDA and have an NDC code.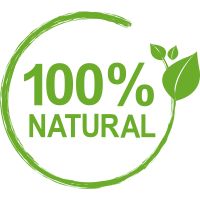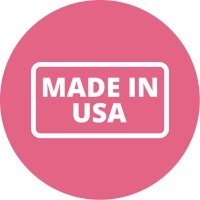 "
When I use GoPatch I had that freedom to exercise, focus on my classes, relax, and really do just about anything that my cramps got in the way of. I would definitely recommend giving GoPatch a try, especially as an alternative to products like Advil and Midol.
– Dejah
What Relieves Period Cramps Fast?
Use GoPatch to lessen period cramps fast. Just apply GoPatch over your navel for up to 12 hours. Our patch releases low doses of all natural ingredients to give you fast support for cramps and PMS.
The best way to apply the patch is to completely cover your navel. This way you are sure to get the full cramp soothing benefits of GoPatch. If you are going to the beach or wearing something that shows off your abdominal area, you may move the patch to your lower abdomen. GoPatch is completely water resistant and will not come off while going for a swim, dive or showering.
GoPatch is an All Natural Way to End Period Cramps
Our proprietary patch works fast to get rid of your monthly period cramps. With homeopathic ingredients derived from marigolds, chamomile, colocynthis herb, magnesia phosphorica, as well as other all natural ingredients, GoPatch is the best way to stop menstrual cramps fast, as well as aches and pains associated with your period.
What are the Causes of Period Cramps?
During your period, your uterus contracts and this can cause some women to experience extreme period cramp pain. The higher the levels of prostaglandins, the hormone like substances, in your body the more severe cramps you will get. Menstrual cramps can change from cycle to cycle, from severe pain to mild cramps. Don't take a chance – stock up on GoPatch Menstrual Patch today.
Is GoPatch Safe to Use?
GoPatch is completely safe to use. There are no drugs so there are no side effects to worry about. We use all natural compounds that help your body relieve pain and cramps fast. GoPatch is the best over the counter choice for menstrual cramps on the market.
You will never need to worry about drug interactions with GoPatch as our patches are homeopathic, nor herbal.
Has GoPatch been Proven Effective?
Just ask the hundreds of women from around the world that have used GoPatch to ease their menstrual cramps if it's been proven effective. You will hear a resounding "YES!". It's the best all natural, fast acting ease from period cramps they've found.
Is GoPatch Safe for Teens?
Yes, GoPatch is safe for teens and everyone whose menstrual cycle is accompanied by period cramps. There are no ingredients that could harm a young girl in any way.
"
I bought this product for my granddaughter. She suffers so much every month and misses 1-2 days of middle school. Advil and midol, which she can't bring to school anyways, don't help her. …Within minutes of her cramps starting, which keep her curled up in bed for a day or two, we put this patch on her and she was out the door to school because her cramps were totally gone! She has used it for the past 3 months and has the same experience every month, cramps gone in minutes and no more absences from school. Wish I had GoPatch when I was young. Thank you for making my granddaughters suffering stop.
– Jane Mongoletz
We recommend removing GoPatch while showering, peel it back on itself, as opposed ripping it off to be gentle to your skin.
Once you discover GoPatch provides support over your navel, you have the option of placing it on other areas of your abdomen as well. This way, if you find yourself enjoying time on the beach in a swimsuit, GoPatch will be hidden. While most effective over the navel, many users still find they get ease if they move it.
Lightweight, discreet and easy to use – GoPatch Natural for Menstrual Cramps is for you!
Get back to living your life!